Back in the days… when I was still the lead singer of Teddy Bob Freddys. I went to work in Stockholm for a period. I brought an acustic guitar with me. I had slowly started experimenting jamming a bit for myself and trying to sing along to the few chords i knew then. It was very difficult for me in the beginning to make the sounds that I had in my head, beeing the ones that came out. I recorded my jams and listened to them, but nothing really good assembled in the beginning. I worked in Stockholm for a whole year and had an apartment at Norr Mälarstrand with a varanda with a view over Stockholm.
One day when I got home from work to the appartment, the solitude and the absense of my friends from Denmark inspired me to the song Cushion. I think I am making fun of myself in that song.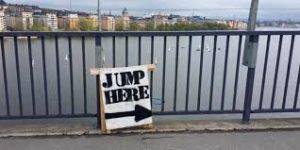 I had a bunch of very dedicated hardworking and friendly colleages in Stockholm and I invited them home to my appartment for some snacks and beer. I played the song for them and they thought it was very good. By that time when I came home to Denmark I also played the song for Teddy Bob Freddys and I also think they thought it was a good song. At that time Teddy Bob Freddys was disassembling, so nothing happened with it in that constellation. Later i introduced the song in Racetrack Babies and it seemed to float right into our repertoirer from day one. It ended up beeing one of the songs of the debut album "Love Sick" from Racetrack Babies.